January 27, 2015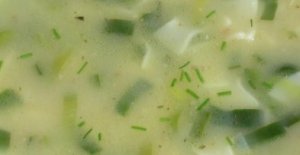 Here it is. First blog entry. Welcome! My name is Jakub Pilař (as you can read in ABOUT ME section as well), I'm almost 30 years old and I'm employed as an analyst / programmer. I also like leek soup. Let's start with the motive to create this website - I have always wanted to make a 3D Sci-Fi Point and Click Adventure. And this is what the whole blog / web will be about. I have given it a lot of thoughts almost a year and a half, now it is about time to make it real. On this blog you can share with me all my insights on development, currently mainly insights from pre-production phase in which I am about a month now.
I hope you will find here a lot of interesting information about SUBSEQUENTED and that hopefully you find some of them useful and helpful to work on your own game. The aim is to inform you about the whole process of production of SUBSEQUENTED. Starting from the dream, the idea slowly transformed into notes, through a working prototype, to the completion of game itself, which seems really far away now. Web is responsive, it works reliably on any portable device, so do not hesitate to read it while travelling by tram!
But love for computer games isn't the only thing that drives me to accomplish this difficult task I entered. The main thing that drives me forward is really simple - it's my dream.
So what I have done so far (what I think I have done:-)) and what will be the next post? I think I have a quite complex processing Design Document, an idea of what a SUBSEQUENTED is, what it can do and what not. I have a rough story structure, story questions and answers. You can soon read about all this in future posts.

If you have any questions or comments, please feel free to write me to jakub@subsequentedgame.com.
So much for the introduction, wish me luck.
Jakub