May 13, 2015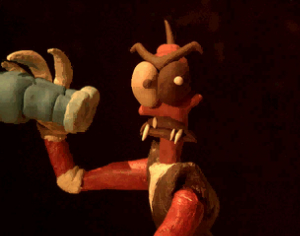 Here are some great games which inspire me in my work. I want to take a piece from each of them, they learned me something and each is original in its own way. Maybe this will help you get a better idea how SUBSEQUENTED will look once.
SYBERIA
Great story and amazing world full of automatons, detailed graphics, logical puzzles. For the third part of Kate Walker's adventures I've been waiting for several years.
NEVERHOOD
Unusual visual style, humor, hardcore puzzles, terrific soundtrack - that is Neverhood! I have played it maybe the whole year. I am looking forward to Armikrog.
BLADE RUNNER, DAY OF THE TENTACLE
Anyone knows this, or am I too old??
WALKING DEAD
A very exciting story in the first series which makes you do tough decisions.
MACHINARIUM
Another brilliant and original adventure!

And here are some other interestingly looking games that I follow:
Stasis, Working title: MOLD, Capital, Armikrog, Syberia 3, Little Devil Inside.

Jakub