October 24, 2016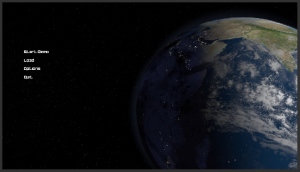 It's autumn and that means that it's necessary to create the title screen of SUBSEQUENTED. Thanks to the Adventure Creator plugin in Unity, it was very easy and I'm glad that I can show the first draft.
I'm also implementing first sounds! I'd like to play you some, but I don't want to tell the whole story in advance, so I'll display at least one image of sound.

For the first time I'm going to the Game Developers Session in Prague on 4th - 5th November 2016. I look forward to interesting lectures and meeting with Czech developers!
And by the way, have you noticed the new logo for SUBSEQUENTED?

Jakub