April 30, 2017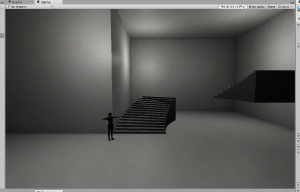 Hi, it's been a while since the last post, but SUBSEQUENTED is still alive. Recently I (again) didn't have much time to development, I solved personal affairs, and I also took a part-time job in addition to my current work. But slowly I'm getting back to the old track and I'm going to finish the demo of SUBSEQUENTED! I'll solve the dabing and finish the dialogues (I posted it in the last post, didn't I?:D). I also played Syberia 3, which disappointed me after the first two hours of gameplay, especially its technical side.
Enjoy the spring and have a good time!
PS: I attach one picture from 14. December 2015.
Jakub